First I found this in my mailbox...
what a nice surprise from Jodi. Two patterns, some sweets and pretty ribbon and a charm. The little pad is so cute.
Then the next day, this is what I found..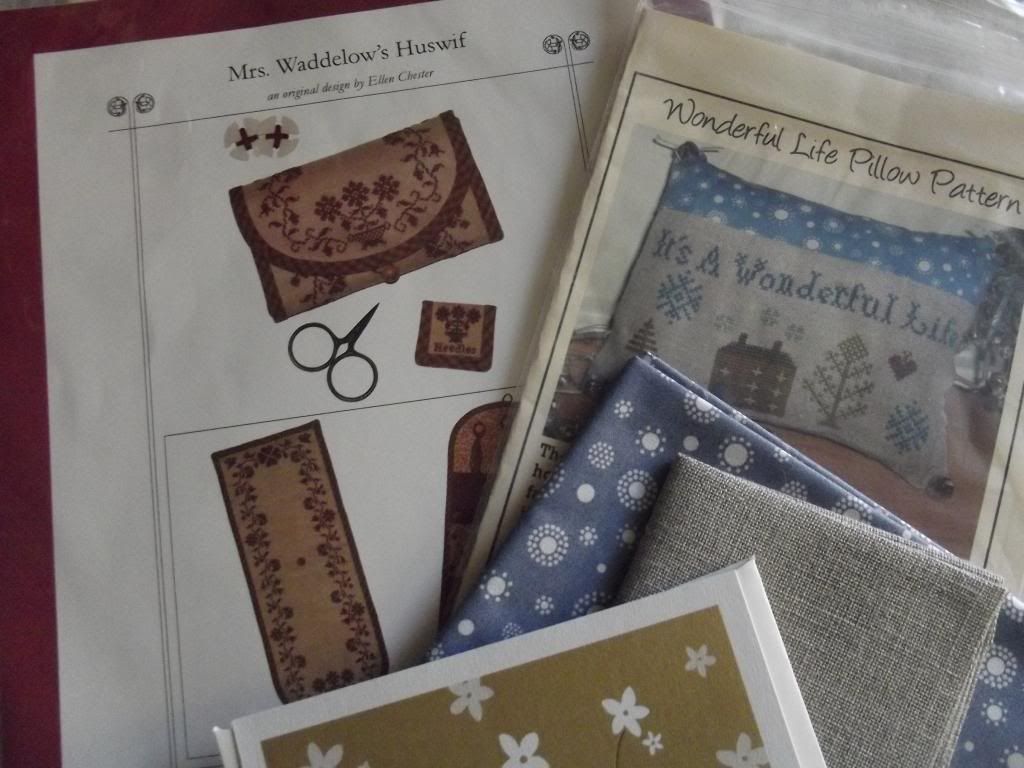 Both of these were on my wish list...thank you Carolyn for sending them my way.
Thank you Angela for the master address list. I am ready getting my list in order!